A MESSAGE FROM THE PRESIDENT:
IN MEMORY Of . . .
It is with a heavy heart that I share with you of the passing of two of our comrades.  Russell "Rusty" Mayeur, Jr., a long-time member and former vice-president of WAVA recently passed, and Elmer "Topsy" Hathaway, another childhood and close personal friend of mine, died recently from complications of COVID.  Topsy, as he was known by all of his close friends, had over 30 years' service in the National Guard.  As his family had a closed private service, I was not able to attend. I ask that you keep these two dedicated soldiers' families in your prayers.
What a year this has been!  A record rainfall, an ongoing pandemic and two major hurricanes that affected our area in ten months. As a result, we could not conduct our scheduled meetings per order of The Adjutant General. However, despite it all, WAVA has done well and will survive. I pray that everyone who suffered illness and/or damage from Zeta and Ida are on their way to a complete recovery.
My objective is to carry on the mission of WAVA, that is conducting business as usual and having a social gathering.  Our traditional wreath laying ceremony is being planned.  At this time, we will present the Holy Bible to the loved ones' survivors.  Immediately following this solemn ceremony, we will take this opportunity to have our traditional social gathering.  We are currently working on the menu.  Jay Castagnetta has included all of the plans for this event in his column. The date will be forthcoming along with all the other details so you can mark your calendar accordingly. Please plan on joining us.
PARTING THOUGHT. . .
Some things never change: "When there is an income tax, the just man will pay more and the unjust less on the same amount of income."  PLATO 427 BC
Try Us!
Addison Thompson
WAVA President
From the desk of the Office Manager
The first thing I would like to address is the Wreath Ceremony.  So, here's the particulars.  The event will be held on Saturday, December 11th, 2021 at Metairie Cemetery.  As usual it will begin promptly at 10AM.  There will be some noticeable differences to this year's ceremony.  Because of the pandemic we were not able to present bibles to the families of deceased members.  We will be presenting these bibles to those families at this event.  This is scheduled to happen immediately following the Last Roll Call.  Again, as usual, there will be a reception following the ceremony in Metairie Cemetery's Reception Room.  During this reception there will be several awards presented to those who have gone above and beyond for the association during these difficult times.  There will be refreshments available, and we hope you will plan on attending this event.  This will be the first time we have had an opportunity to gather in a social environment in some time.  The attire for this event is business and for WAVA members it is Class A (Red Coats).  Again, please mark your calendars and plan on attending this special Wreath Ceremony.
Our elections will be held at our Annual General Membership Meeting on Tuesday, December 7th, 2021.  In this newsletter you will find the ballots for this election.  Only five of the six board members are running for re-election.  Robin Williams has decided not to run for re-election due to a new assignment which will have him traveling too much to be an effective board member.  Joseph Whitman has been nominated, and accepted that nomination, to run for Robin's position.
Additionally, we need to fill two vacancies.  First is Jordan Jones' position.  For those not aware, Jordan had to step down because he was relocated for work.  Nelson Ardoin has been nominated and accepted the nomination to fill Jordan's position.  And Ernest Guerra has also decided to step down from the board.  So, we will be voting on eight position in this December's elections.
The ballots for the six board positions and the two vacancies are in this newsletter.  Please review them carefully, cast your vote and return them to us in accordance with the instructions provided on the ballots.  All the candidates running have been vetted by the Nominations Committee and that committee supports all candidates running.  If your dues are not current, you will not be allowed to vote.
And lastly, but certainly not least, are those who are delinquent in their dues.  We have dropped thirteen members from our rolls for delinquency in their dues.  As stated in the October newsletter those highlighted in yellow are slated to be dropped after the January Board meeting.  Please don't be in that number.  If you are delinquent in your dues, pay them.
Try Us!
Jay Castagnetta
WAVA Office Manager
Cyber Security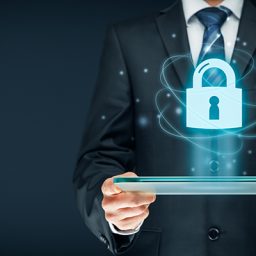 (NOTE:  We are presently developing a tab devoted to the topic of Cyber Security.  In layman's terms this is simply information on ensuring your personal identity information as well as your digital date is safeguarded.)
Best practices for safeguarding personal information while teleworking
E mail and telephone scams.
During the Covid – 19 pandemic and the confusion surrounding release of Government funds such as stimulus checks, unemployment benefits, SBA loans etc., you should be reminded that no Government agency, to include the IRS, HHS or banks will contact you via phone call or email asking for your personal information, to include social security number, address, bank routing number or account number.
If you receive said phone calls or e mails – hang up or delete the email. Criminals are profiting off of the general fear and confusion generated by the current crisis.
All legitimate web sites in regard to Government, military or banking intuitions will have a secure link, indicated by the address being https://, and once connected will display a lock device.  The site will ask for a pin or password before granting access.
Additionally, check web site addresses to make sure the spelling is correct and the address ends in .gov, .mil or in the case of a financial institution the address is correct before accessing. This can be checked by placing the mouse pointer over an address to display the entire address.
There has been a recent increase in new scams involving emails, texts or phone calls about suspicious products, charities, medical advice and treatments, etc. Scammers often seek donations, personal information, money transfers or gift cards to resolve urgent requests such as a lawsuit, account block or an arrest. They may pretend to be a relative, government official, or even a hospital representative requesting payment for medical treatment of a loved one.
Recent examples are calls from the IRS requesting you call them over unpaid taxes and the Social Security Administration saying your SSN was cancelled due to illegitimate behavior and to call them to reinstate your number. Remember legitimate Government agencies will not call or email but will contact you via the US Postal Service only.
You can get more info and sign up for scam alerts at ftc.gov/scams.
Working from home, household cyber security measures
For users working from home ensure your home network is secured, change the default password (normally a sticker on the bottom of the router) and name i.e. Belkin, to something only your family members will know. This use of the SSID will limit outsiders accessing your home network.
When using video conferencing systems such as Skype, Zoom etc., even if only talking to family members, do not respond to emails, purportedly from the hosting company, asking for log in details or passwords. This is another attempt by cyber criminals to access your account and ultimately use it to infect home machines with ransomware, and steal information and contact lists, for financial gain and possibly for blackmail purposes.
Double check the address line when shopping on line, and make sure you are logging on to the legitimate site, i.e. check the web sites spelling and ensure it is a secure site before entering your credit card number to make a purchase.
Social Media use
Use social media sparingly and with caution. Criminals and terrorist groups glean information on DOD personnel, including retirees, via sites such as Facebook.
Do not advertise your rank, address, place of employment or post pictures of yourself in uniform. Do not advertise you are going on vacation / deployment as criminals may use that information to burglar your property while you are away.
Use the same caution on line as you would in your everyday life and whilst deployed, do not fall victim to cybercrime while working from home, the rules have not changed but cyber criminals are trying to take advantage, so stay alert and take the time to analyze on line activity.
Reduce and detect fraud
Utilize your financial institutions account / credit and debit card alert system which send an email or text to you whenever a transaction is posted to your account
Go Paperless: Help reduce the risk of identity theft through lost or stolen mail. Instead of a paper statement, you'll get an email when your statement or legal notice is available to view online.
Check your credit card report regularly: Make sure the accounts listed are ones you've created. For a copy of the report, or to open a fraud alert, contact one of the major credit reporting agencies (Experian: 1‑888‑397‑3742; TransUnion: 1‑800‑916‑8800; Equifax: 1‑800‑685‑1111). You can also view information on their individual websites.
Ultimately the rule of thumb is if you get an e mail or phone call offering a great deal, service or financial gain, in exchange for personal information then it is not legitimate but an attempt to steal your credentials and identify.