A MESSAGE FROM THE PRESIDENT:
I would like to take this opportunity to thank all WAVA members, especially the current Board for electing me as their president.  TAG has chosen to suspend all personal contact due to the Chinese pandemic.  I do suspect that this tragic event will soon be over.  Let us pray that it is.  Everyone stay safe and use your good judgment when outside your setting.
Please join me in a great round of applause for Brian Champagne.  As president, he maintained order and was a voice of reason when controversy reared its ugly head.  Bryan, thank you for your continued service, not only to WAVA but to the Louisiana National Guard.
I would now like to address the working committees as defined in the SOP "Committees" dated 19 FEB 20.  This change was passed unanimously.  The following appointees are:
FINANCIAL COMMITTEE – Brian Champagne:
Finance
Budget
Grants & Loans
Audit
FRATERNAL COMMITTEE – Jay Castagnetta:
Fraternal
Socials
Awards & Recognition
Programs & Publicity
Historical
Merchandise
Photographer
COMMUNICATIONS COMMITTEE –  Jay Castagnetta:
Newsletter*
Website
Rosters
* It has come to my attention that the newsletter is not being received by every member of WAVA since not everyone has access to email.  There are valid arguments on both sides.  First and foremost is the cost to the association for the mailouts.  On the other hand, the information is not available to those members who do not access the internet, me included.  As a resolution to this issue, we will begin a mailout to those who would prefer a hard copy.   If anyone knows of any member who would like to receive the newsletter via hard copy and be placed on the mailing list, please contact me and Jay Castagnetta, our Administrator, and one will be mailed to you.
MEMBERSHIP COMMITTEE – Robert Lauer:
WAVA membership
Active Battalion membership
Nominations
This committee is the life blood of our association.  Bob will be selecting persons to update and contact current members on the roster along with recruiting new members.
ORDER OF THE ASSOCIATION – Ron Besson:
Legal/By-laws
Active Battalion
Human Resources
Planning
Parliamentarian
Elections
Each committee chair will choose individuals that are willing to work on behalf of WAVA.  If interested in assisting on any of these committees, contact the committee chair.  I am sure that all help will be welcomed.
We are in the process of selecting a company to back up all our computer entries stored in the WAVA computer.  All passwords will be shared by the President and the Treasurer.
The President appoints all committee members.  Each committee appoints a chairperson.  The President is a member of all committees except for the nominations committee.  The very existence of our association depends on the effective action of these members.  All committee members should approach these assignments with an open mind and be willing to go that extra mile.  If anyone feels they can contribute, please volunteer.  If you have been appointed to a committee and feel you cannot serve, no hard feelings, you may request to be removed.
One final remark; two recommendations have been made to the Executive Board for two new positions.  One, a WAVA Chaplain and two, a Sergeant at Arms.
CHAPLAIN:
The duties of a chaplain will require:
There be a prayer upon the opening and closing of each meeting
The presentation of the Holy Bible to the next of kin of any deceased member
Any other duties needed to establish peace and good will within our association
SERGEANT-AT-ARMS:
The duties of a Sergeant-at-Arms are, but not limited to:
Maintaining order during meetings
Investigate complaints from members or any higher authority
Make recommendations when appropriate
Finally, let us all pull together for the betterment of our association. Thanking you in advance for your cooperation.
Try Us!
Addison Thompson
WAVA President
From the desk of the Office Manager
Although we have not met since the February meeting, we have been busy with the business of running the association.  To list a few of the projects, we have completed updating the Perpetual member board.  That task required a complete scrub of the boards against our rosters, the removal of six duplicated name plaques and the addition of nine perpetual members.  We kicked off the vending machine program which is covered in another article of this newsletter.  We have prepared the appropriate By-law changes needed because of our updated SOPs.  We are in the final stages of updating the association's website.  You will find it more user friendly and simpler to use as well as having a more modern flare.  I believe everyone will like it.  Also, Paula Toups, our association's Secretary has been working regularly with me trying to learn the business of the association and she is going to be a great Secretary for us.
A more serious issue at hand is the payment of dues.  We have been working for several years now trying to cleanup our roll of members who have not paid their dues.  Last year we removed more than 60 members who were three or more years delinquent.  We will be purging again after the first of the year.  We will not be sending out letters.  If you receive a printed copy of the newsletter, please check the label for your dues paid thru date.  If you are delinquent, please pay your dues.  And I do understand we make mistakes.  If you believe our information is incorrect, please reach out to me and let me know.  I would be more than happy to correct any errors.
And finally, our deepest condolences to the families of our members who have passed this year.  I know words truly cannot heal, or even ease the pain of the loss of our loved ones.  Just know we are here for you.  If you feel you need anything and we may be able to help, please do not hesitate to reach out.
Try Us!
Jay Castagnetta
WAVA Office Manager
Cyber Security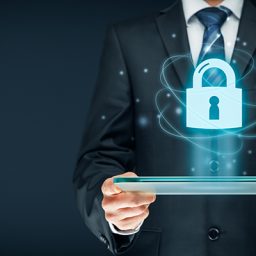 (NOTE:  We are presently developing a tab devoted to the topic of Cyber Security.  In layman's terms this is simply information on ensuring your personal identity information as well as your digital date is safeguarded.)
Best practices for safeguarding personal information while teleworking
E mail and telephone scams.
During the Covid – 19 pandemic and the confusion surrounding release of Government funds such as stimulus checks, unemployment benefits, SBA loans etc., you should be reminded that no Government agency, to include the IRS, HHS or banks will contact you via phone call or email asking for your personal information, to include social security number, address, bank routing number or account number.
If you receive said phone calls or e mails – hang up or delete the email. Criminals are profiting off of the general fear and confusion generated by the current crisis.
All legitimate web sites in regard to Government, military or banking intuitions will have a secure link, indicated by the address being https://, and once connected will display a lock device.  The site will ask for a pin or password before granting access.
Additionally, check web site addresses to make sure the spelling is correct and the address ends in .gov, .mil or in the case of a financial institution the address is correct before accessing. This can be checked by placing the mouse pointer over an address to display the entire address.
There has been a recent increase in new scams involving emails, texts or phone calls about suspicious products, charities, medical advice and treatments, etc. Scammers often seek donations, personal information, money transfers or gift cards to resolve urgent requests such as a lawsuit, account block or an arrest. They may pretend to be a relative, government official, or even a hospital representative requesting payment for medical treatment of a loved one.
Recent examples are calls from the IRS requesting you call them over unpaid taxes and the Social Security Administration saying your SSN was cancelled due to illegitimate behavior and to call them to reinstate your number. Remember legitimate Government agencies will not call or email but will contact you via the US Postal Service only.
You can get more info and sign up for scam alerts at ftc.gov/scams.
Working from home, household cyber security measures
For users working from home ensure your home network is secured, change the default password (normally a sticker on the bottom of the router) and name i.e. Belkin, to something only your family members will know. This use of the SSID will limit outsiders accessing your home network.
When using video conferencing systems such as Skype, Zoom etc., even if only talking to family members, do not respond to emails, purportedly from the hosting company, asking for log in details or passwords. This is another attempt by cyber criminals to access your account and ultimately use it to infect home machines with ransomware, and steal information and contact lists, for financial gain and possibly for blackmail purposes.
Double check the address line when shopping on line, and make sure you are logging on to the legitimate site, i.e. check the web sites spelling and ensure it is a secure site before entering your credit card number to make a purchase.
Social Media use
Use social media sparingly and with caution. Criminals and terrorist groups glean information on DOD personnel, including retirees, via sites such as Facebook.
Do not advertise your rank, address, place of employment or post pictures of yourself in uniform. Do not advertise you are going on vacation / deployment as criminals may use that information to burglar your property while you are away.
Use the same caution on line as you would in your everyday life and whilst deployed, do not fall victim to cybercrime while working from home, the rules have not changed but cyber criminals are trying to take advantage, so stay alert and take the time to analyze on line activity.
Reduce and detect fraud
Utilize your financial institutions account / credit and debit card alert system which send an email or text to you whenever a transaction is posted to your account
Go Paperless: Help reduce the risk of identity theft through lost or stolen mail. Instead of a paper statement, you'll get an email when your statement or legal notice is available to view online.
Check your credit card report regularly: Make sure the accounts listed are ones you've created. For a copy of the report, or to open a fraud alert, contact one of the major credit reporting agencies (Experian: 1‑888‑397‑3742; TransUnion: 1‑800‑916‑8800; Equifax: 1‑800‑685‑1111). You can also view information on their individual websites.
Ultimately the rule of thumb is if you get an e mail or phone call offering a great deal, service or financial gain, in exchange for personal information then it is not legitimate but an attempt to steal your credentials and identify.